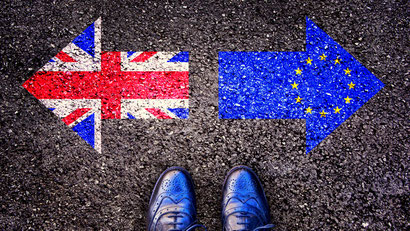 If 2016 has left many with a feeling of dizziness and confusion, caused by a series of events that were considered either unlikely (the vote in the United Kingdom, the victory of Trump) or that it was impossible to predict (the earthquake in Italy, one for all ), 2017 announces itself with a series of events that, although already known, are likely to put our sense of history, if not that of good and evil, to the test once again.
As for Europe, United Kingdom, France and Germany will occupy centre stage. The recent speech of Prime Minister Theresa May (available https://www.gov.uk/government/speeches/the-governments-negotiating-objectives-for-exiting-the-eu-pm-speech), however painful (at least for those who have believed in the centrality of the British model in the European identity) will likely remain one of the century's political acts, not only for the Brexit question, but because of the ripple effect that it will cause, starting from the same UK. What will become of Scotland and Northern Ireland? How will Europe react to a possible application for membership from Scotland and Northern Ireland? Will fear of facilitating  independence requests by other regions (Catalonia, Basque Country, Flanders, Wallonia, the North-Italy) prevail?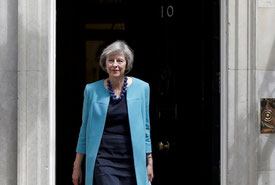 The speech of May must be read. I found it beautiful, a pure expression of the British spirit, open, proud and pragmatic. A sense of Shakespearean tragedy, at least for part of the public (mine), however, looms. We are faced with events that require capital virtue and courage. Theresa May is aware of this and her speech, though reassuring and balanced, does not hide the historical dimension of what is about to happen. Sure, heartfelt appeals to Europe to remain available for a fair agreement with the United Kingdom may seem hypocritical but I believe she makes a valid point. While Brexit may be primarily seen as a British problem, Europe will have to live up to the challenge; without falling into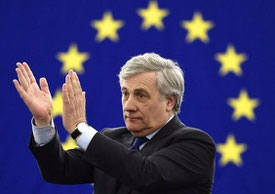 technical pitfalls, you must be able to define a high-level position which should not only win points against London but, more importantly, win the hearts and minds of European citizens. Michel Barnier, chief negotiator of the European Union, has a huge task in front of him (see https://fr.wikipedia.org/wiki/Michel_Barnier). But it will not be a game for two. Many other institutions have a key role, including the European Parliament, where Antonio Tajani has just been elected President (http://www.europarl.europa.eu/meps/en/2187/ANTONIO_TAJANI_home.html)
If March will be the month of the beginning of negotiations, it is likely that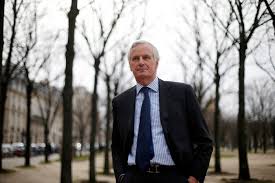 little will happen until  October, as at May France vote for the presidential and October you vote in Germany. What to say? Let's stay strong!
Massimo De Luca